Whether at the dockside, or in the surrounding green meadows, we bring people together: those drawn here to recharge their batteries. Our bar is not only bar. It is the stage, theatre box and foyer for the spectacular waters.
Around the clock
The time of day becomes irrelevant, as breakfast glides easily into brunch, a coffee or ice-cream sundae, then an aperitif with appetizers. If you choose to wander out to feel the breeze on a warm summer's evening after dinner, you will find also find the cooling cocktail.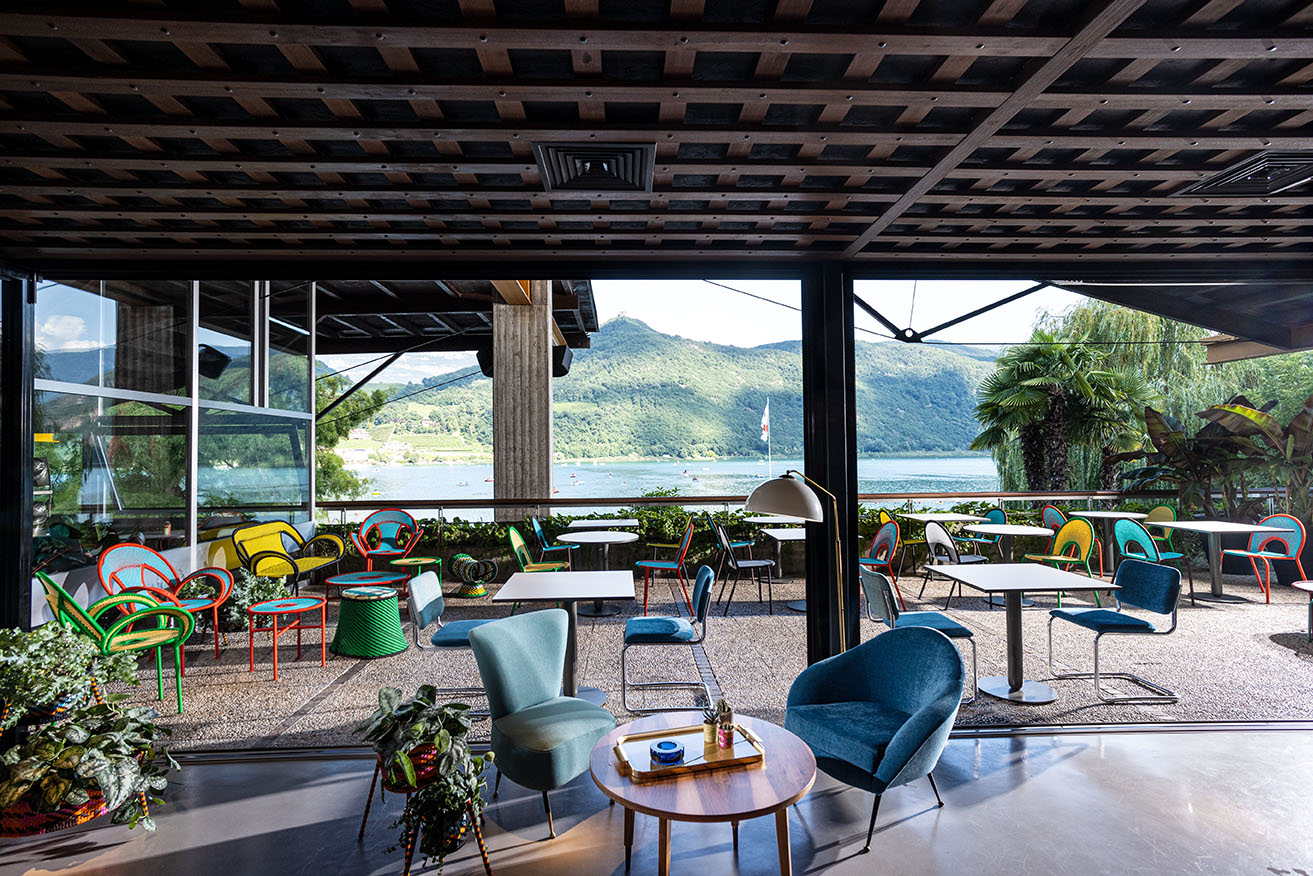 L O F T
Our new colourful restaurant-bar-shop area on the upper floor. Appetizers, aperitifs and cocktails with a view.
The Loft may be booked for exclusive enjoyment, on request.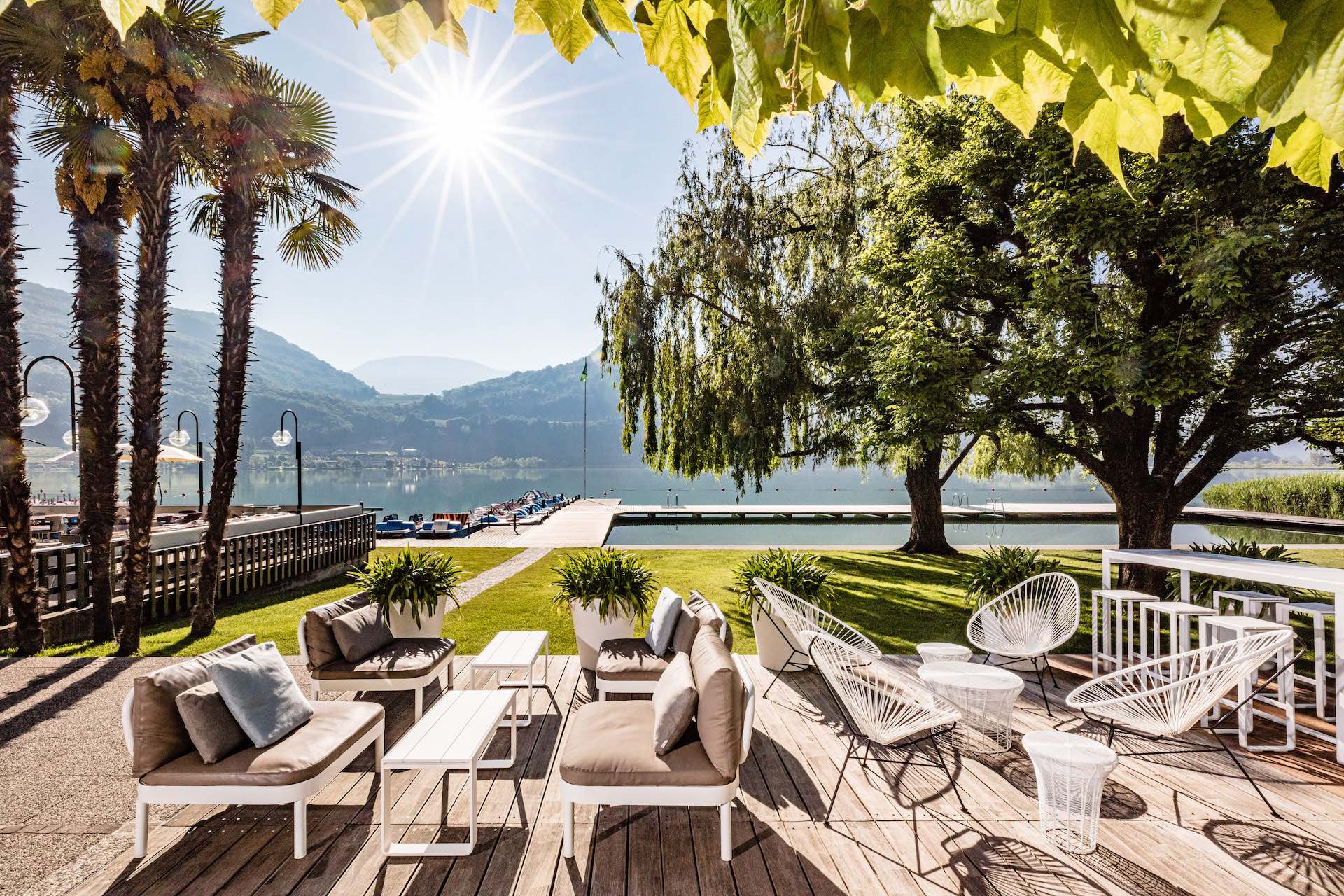 The Lounge
Our new lounge corner, the Gretl am See deck, desires to be close to the water. During the day a welcoming place for appetizers, snacks and ice-cream sundaes; in the evening, the day at the lake spills over with relaxing music and an aperitif.
Ice Box
Ice cream made of South Tyrolian fresh milk, cream and yogurt and refined with Sicilian pistachios, hazelnuts from Piedmont, Bourbon Vanilla from Madagascar, cocoa beans from South America and the freshest fruit. All without artificial flavours or colourings. The flavour of the day is even freshly made in the moment of ordering.